10 Tips to Get the Most Out of the GWA Flex Forward Conference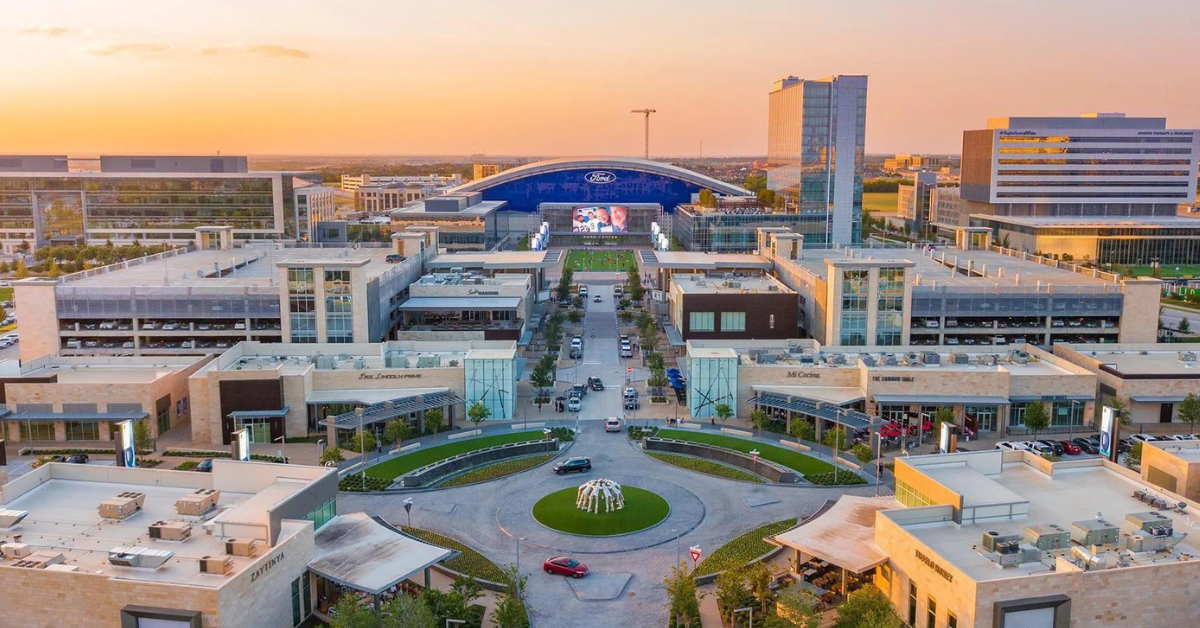 The coworking and flex space industry is evolving rapidly. Now more than ever, space operators and service providers are looking for ways to keep up with the latest trends. 
Conferences are one of the best ways to stay up to date with what's happening in the industry. They provide a space to connect with peers, gain insight from experts, and explore new concepts, products, and technologies.
Next week, the Deskworks team is heading to Frisco, TX for the Global Workspace Association (GWA) Flex Forward Conference!
Here are 10 tips to help you get the most out of your conference experience:
Before the Conference
Set yourself up for success.
1. Set Clear Goals & Objectives
Conferences are fast-paced. It's easy to get lost in the flow of things. Are you attending the Flex Forward Conference to catch up on industry trends? To check out the latest software and IT offerings? To connect with fellow workspace operators? To grow your brand? To learn more about the coworking and flexible workspace industry? All of the above? 
Before the event, establish clear objectives of sessions to attend, people to meet, and what you hope to gain from attending. Prioritize your conference goals and check in with yourself while you're there to make sure you're on track to reach them.
2. Find Out Who Will Be There
Once you know why you're going to the conference, make sure you know who will be there. Study the agenda. Check out the sponsors. Which presentations are a must? Which panels sound interesting? Which ones don't apply to you? Make a list of anyone you'd like to connect with and any sessions you'd like to attend. 
Once you have a list, conduct some research. Brush up on the subject, read their latest blog posts, search for current news on the company, connect on social media. Write down any questions and comments that come up. Now you're equipped with quality conversation starters and interesting discussion topics sure to leave an impression.
3. Create Your Ideal Schedule
Now that we have the who and what, it's time to figure out the where and when. There will likely be several offerings competing for your attention. Chances are, you won't have time to attend them all. Review your list. Choose the most relevant and applicable ones to ensure you make the most of your time. 
Reach out to the individuals and companies you're eager to speak with. Impromptu meetings can happen, but are not guaranteed. Scheduling something in advance ensures you'll have time for a proper chat. 
Oh, and don't forget to block out some free time! 
You can't be everywhere at once, but having a solid plan can help reduce last-minute confusion and missed opportunities.
During the Conference
Enjoy every minute. It'll be over before you know it!
4. Participate
At the conference, there will be people you don't know, products you haven't seen and ideas you haven't heard. Get to know people, explore new concepts, and ask questions about things you don't understand. Let your curiosity guide you.
Whether it's your first conference or your tenth, everyone has something to offer. Are you a veteran space operator possessing a wealth of knowledge and advice? Or a newcomer with a fresh perspective on the industry? Whoever you are, don't be passive. Raise your hand, give an example, share a story, suggest a solution. Some of the most valuable information at a conference is gained by interacting with those around us. 
5. Make Personal Connections
The workspace industry is a close-knit, global community driven by personal connections. Take time to rekindle and strengthen your trusted relationships, but make sure you're expanding your professional network too. Sit with strangers for a session. Chat with unfamiliar companies in the exhibit hall. Attend the scheduled social events. Join a new group to eat meals with. Don't be afraid to put yourself out there!
Chances are good that someone at the conference will ask for your business card. Make sure yours are current and keep them on you throughout the conference.
6. Connect With Experts
People who have established themselves as industry experts and veterans are often extremely busy and can be challenging to get in touch with. Take advantage of the opportunity to connect with them in person. It's arguably one of the biggest perks of attending a conference!
Whether you set a meeting in advance or walk up to them between sessions, be sure to act with confidence. Smile and introduce yourself. Ask them questions, and offer your thoughts. Supplement your discussion with the knowledge you obtained before and during the conference.
After each conversation, jot down your takeaways and thoughts!
7. Be Active on Social Media (Or Not) 
Conferences are a great way to engage with people on social media. There will be conference hashtags – follow them, use them. People will likely be live-tweeting from presentations and panels. Conversations will be had, and quotes and insights will be shared. Join the conversations, share your thoughts, and collaborate as much as possible. 
With that being said, be careful not to overshare on social media. If you're obsessing or stressing, it's time to take a break. Allow yourself to interact with the people around you. You can keep collecting content, but wait to share it until after the conference. Try designating social media management to a fellow team member at the conference, or better yet, back home. 
8. Live in the Moment
We're all busy. There will always be something on the to-do list. But try to keep outside work to a minimum. Let your team know you'll have limited access to email, set an out-of-office autoreply, and limit the amount of time you spend on inessential work tasks.
It's a conference, so serendipitous moments are to be expected. If you're in the middle of an interesting conversation, continue it or carve out time to finish up later. Official sessions take the spotlight at conferences, but valuable and lasting connections often begin in breakouts and side conversations too. 
You can't do it all, so don't try. Pace yourself, trust that the connections you need will be made, and enjoy the dynamic conference energy!
After the Conference
Rest. Review. Reach out.
9. Review Your Notes
With days packed full of new people and ideas, there's a lot to take in at a conference. And let's face it, you're probably not going to remember it all by the time you're back in the office. Review the information you've gathered while it's still fresh. On the plane, or when you get home. The sooner you organize that mess of notes and recordings, the better. 
Organize your new knowledge in an effective way. Identify your key takeaways and note any follow-up tasks. This adds value to your conference experience and keeps information easily accessible for you and your team.  
Pro-tip: Review your notes and record key takeaways at the end of each day, or session if possible. Your exhausted, post-conference self will thank you. 
10. Follow Up
So you've racked up a list of contacts and a stack of business cards. Now what? You guessed it! Follow up. Send a personal email to everyone you met and would like to stay connected to. Let them know it was nice to meet them, and send any information or next steps. You may want to set up a phone call or in-person meeting if you're particularly eager to do business. These follow-ups are best done within a day or two of the conference while the energy and momentum are still there. The longer you wait, the less likely you are to pull the trigger. 
You may have connected with people on social media too. If you didn't get their contact info, send them a follow-up message via chat or DM. If you post pictures or relevant information, don't forget to tag them!
Bonus Tip: Practice Your Elevator Pitch
When someone asks "what do you do?", you'll want to feel confident and prepared. You'll be meeting a lot of new people, so take some time to practice a brief introduction.
---
Are you heading to the GWA Flex Forward Conference? Let's connect. We'd love to show you around our workspace management software, demo any features you'd like to see, and learn more about what you're working on with your business and brand. Find us at booth 9!