4 Ways to Increase Revenue with Automated Check-in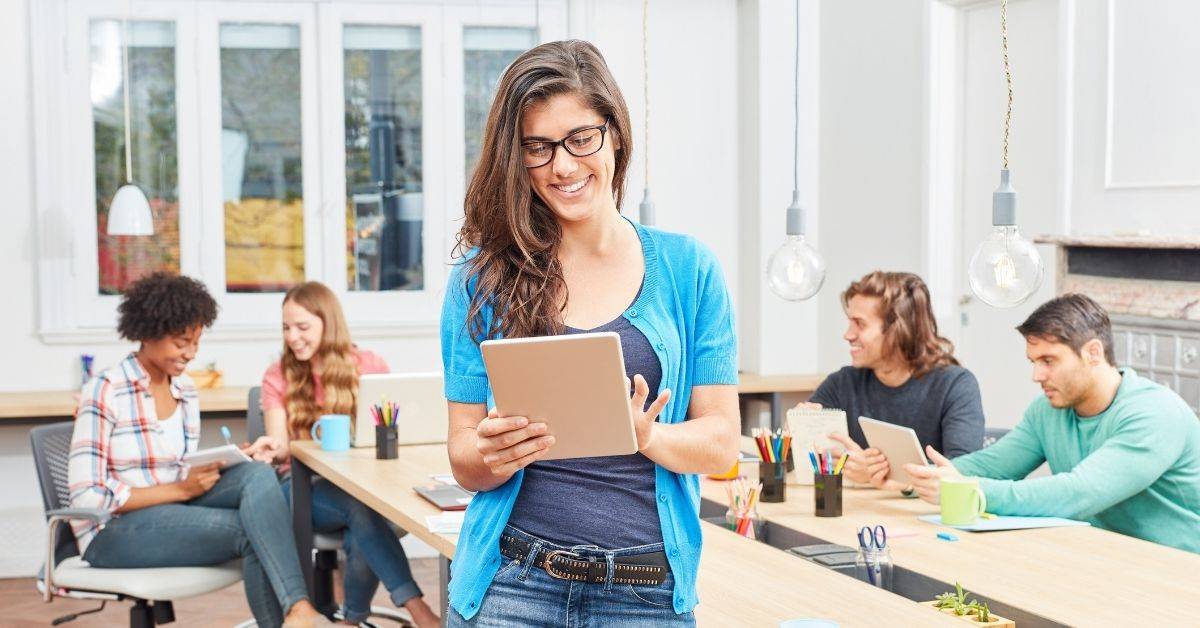 As a workspace operator, you've almost certainly seen revenue drop during the pandemic. The challenge now is to get those numbers back up as quickly as possible. One way to do this is to ensure that your space is available in all the ways people might want to use it.
For someone who wants an office full time, you can sell them a plan that includes a private office. But what about the people who now work remote for their company? What do they need? They may only go into their office one or two days a week, if at all. They can work from home sometimes, so they don't need a full-time office.
You can accommodate them with a dedicated desk or open coworking plan, but they'll likely only be in the space part time. You can sell them a five day a month package, or a 12 day a month package or a bucket of hours, but tracking all of that can drive you crazy.
Generate Revenue with Automated Check-in
What if you could automatically check people in when they walk in the door of your space? No sign-in, no logging in on an app, no tracking their use manually—a fully automated check-in.
Deskworks automated check-in does just this. Part of our coworking software, automated check-in, lets you track member usage by the hour, the half-day or the day. This is compared against a member's plan and any overage payment is billed automatically.
The software also adds a 15 minute grace period. If someone comes into the space just to check their mail or connect briefly with someone, that time doesn't count against their plan.
Automated check-in can be a game-changer as you work to get your space back in the black. Here are 4 ways to increase your revenue with automated check-in.
1. Onboard New Members and Guests Quickly and Easily
When you're working to increase revenue, you need to be able to easily onboard new members and check-in non-member guests. And you need to do so while minimizing the workload for yourself and your team. Deskworks allows a non-member who walks into the space to simply open their computer, purchase a day pass or choose a membership plan, connect with the network and get started immediately.
Deskworks guides visitors, guests and new members through entering their information and payment method, then it holds the wifi open for them. Whatever they purchase goes straight into your database, entering them as a member or non-member, depending on what they purchased. This way, you can continue to communicate with them, market your space to them, or convert them to a member.
2. Capture Guest Revenue
What if somebody comes into your space for a meeting with a friend or a coworker and, once they've finished their scheduled meeting, they just stick around the space?
The way we handle it with Deskworks at our Satellite Workplaces is to give guests a wifi code that works for 30 minutes before their meeting to 30 minutes after. After that, they see the splash page that invites them to purchase a day pass. This way, you have politely captured that revenue without having to have an uncomfortable conversation.
3. Security in Your Space
If your process for getting people onto your wifi involves having an evergreen password on a whiteboard in the space, you're providing an insecure network to your members and guests. You don't know who is on your wifi, or who is doing what.
With Deskworks automated check-in, everyone is still on the same network, but they have a unique login you can track and see who it was, if there was an excess of usage or if anything looks suspicious. The flip side is that if someone doesn't have a login and password, they can't get on your network.
4. Sell Additional Bandwidth
In terms of increasing revenue, you also have the ability with Deskworks automated check-in to sell members extra bandwidth if they need it. You can throttle everyone to a reasonable level of bandwidth then sell any requested upgrade. This is superior to an uncontrolled system where any single person or team can grab all of the bandwidth.
As you work to boost revenue and get back to running a sustainable coworking space, let us help. The Deskworks team has been running coworking spaces and flex offices since 2009. We built Deskworks to run our spaces efficiently and effectively, using automation wherever possible. Request a demo to learn how Deskworks can help you run a more efficient and profitable workspace.