The Power of Workspace Automation: a Warmup to the GWA Conference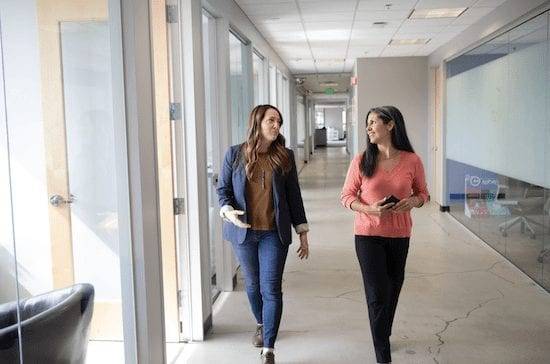 Automation is one of the superpowers of Deskworks workspace software.
With automation, you can run a coworking space with one person, keep your revenue steady through the holidays, and harness the rise of close-to-home coworking.
In advance of her session at the upcoming GWA virtual conference, Deskworks founder and CEO Barbara Sprenger shares her insights into the power of workspace automation.
Cat Johnson: When we talk about workspace automation, what does that mean on a practical level?
Barbara Sprenger: Automation encompasses a range of components from software to your access system to getting people online quickly and simply with a minimum of human intervention.
Why should workspace operators explore ways to automate their space right now?
Automation means that your center can operate without you having to physically interact to deal with each requirement of each member. This also means, in the long run you get more time to enjoy people, your business and actually having a life!
What's one little-known secret about space automation that most operators overlook?
You might think about reducing your workload, but you're also vastly improving your accuracy. And improving accuracy means that you have less revenue leakage and more revenue in your pocket.
What's the importance of having automations in-place as we move through, and beyond, COVID?
Our industry is going to be seeing a slingshot effect tending towards growth after Covid. To stay on top of that — and enjoy it — you need the efficiencies created by automation.
What are a few key points you'll make in your GWA Learning Lounge session?
In addition to the above, we'll talk about the specifics of enabling members to be more self-sufficient, which reduces your workload. This includes making it more intuitive for them to make reservations, communicate, share information about themselves, update payment methods, view charges, create memberships, add team members, and so on.
We'll also talk about how to keep your costs down while adding automation. And very importantly, how to over-ride automation when custom needs require doing things manually for a unique requirement.
---
Visit the Deskworks booth during the GWA conference to learn more and see how Deskworks can help you automate your workspace.