Clean up Your Membership Plans, Your Space, and Your Todo List: 5 Tips for Workspace Operators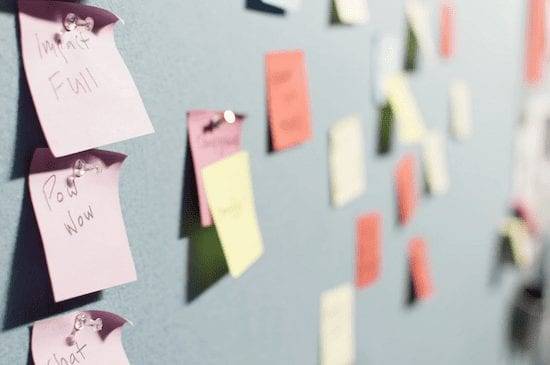 You know the old saying about making time to work on your business, not just in it?
Well now is that time.
With workspaces closed or modified as members follow stay-at-home guidelines, you have an opportunity to step back, look at your workspace and offerings, and make any changes necessary to take advantage of the projected coworking boom as we transition back to normal life.
I asked Satellite Deskworks founder and CEO Barbara Sprenger what operators should look for as you audit existing offerings and increase your workspace efficiency, profitability and sustainability.
Here are five tips she shared to clean up your memberships, your space, and your todo list.
1. Look at Your Existing Plans
Take a high-level look at your workspace offerings. Do they meet the needs of your market?
What do members and potential members repeatedly ask for? Do you have membership options to meet their needs? What are you missing? What could be streamlined? Where are you missing opportunities to reach new members and offer more to your existing members?
Coworking will be tighter for a while, so it's more important than ever to offer — and be able to easily offer — different types of plans. You might want to have "Bucket of Hours" plans in which people prepay for, say, 10 conference room hours, or 10 day passes.
As people are nervous about commitments, this is one way to receive prepaid revenue without requiring a monthly plan. Or maybe you see a need for ½ day pass plans. All of this should be easy in your coworking software, so the plans are tracked and billed automatically based on usage.
These questions will help you uncover hidden opportunities and issues.
2. Get Members On the Right Membership Plan
Look at each member's plan. Is it the most appropriate for them? They may have signed up under one membership plan but use the space in a way that justifies moving to another.
Help members get on the best plan for their needs. They'll appreciate you looking out for them and you'll have a more accurate picture of your plan needs and space usage.
3. Offer an Upsell Discount
Some of your members may be ready to upgrade to a plan with more hours, more meeting room usage, dedicated desk, media room access, etc. Give them an incentive to upgrade with a discount. This can be an ongoing discount, a first-month-free offer, or whatever is appropriate in their (and your) situation.
4. Hold Offices
If you have offices you need to fill, offer to hold an office for a member or potential member who provides a deposit. You may want to offer a price break. That way you can generate revenue, secure an office member, and provide peace of mind to a person or company that they have a home to move into once workspace life resumes.
ProTip: Offer to do custom, virtual tours for potential members. These can easily be done on your phone. Just walk through the space, narrating as you go, addressing their specific questions and needs.
5. Replace Outdated Equipment
You know those equipment-related tasks you've been putting off, like getting a new printer and upgrading your wifi access points?
This is a great time to do them.
Research your options, order the equipment you need, and make a plan for getting everything into your space. You'll have one less todo and your members will return to some welcome workspace upgrades.
Get Proactive
It's easy to overlook things in your business when you're constantly dealing with the urgent. However, big picture strategy and action is essential to your survival and thriveability.
Satellite Deskworks lets you quickly and easily tailor plans to your specific market needs. With a few clicks, you can create custom plans, offer discounts, add products and much more. Request a free demo to see Deskworks in action.