7 Ways to Drive Workspace Membership During the Holiday Season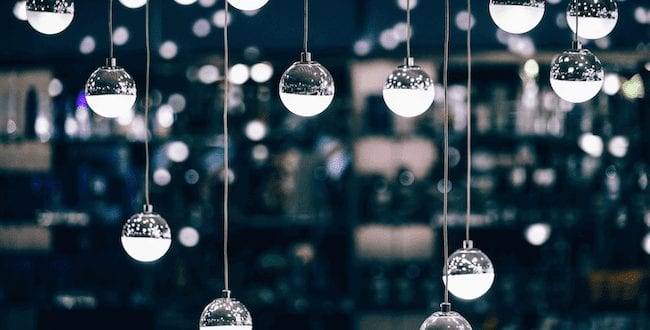 Updated Dec. 3. 2019
The holiday season is a prime time to reach out to potential members of your coworking space.
At this time of year, people make a commitment to being more productive, more focused and more engaged in their community. Many year-long office leases come to an end in December and startups, independent professionals and remote workers are looking for new workspace for the coming year.
Take advantage of this seasonal wave of interest in coworking by inviting people in the door to your workspace to see if it's s a good fit for them.
Here are seven tips for driving shared workspace membership during the holiday season.
1. Start in December
December can be a busy time for new coworking memberships. It may be a slow time for members in the space because of the holidays, but it's not necessarily a slow time for tours and new inquiries.
Potential members may sign up in January, but they're looking for a space in December. It's important that you're fully staffed during business hours, even if there aren't a lot of members in the space because it's a busy time for calls and walk-in tours.
2. Offer Gift Certificates
Gift certificates for a bucket of days is a good way to bring new people into the space. Invite members to give the gift certificates as holiday gifts so they can invite friends to come work with them for a few days in the space.
Bonus: gift certificates are easy to sell and track through Satellite Deskworks.
3. Leverage Craigslist and Yelp
Free advertising through Craigslist and Yelp does well this time of year. You can target your advertising on the Yelp Deals toward whatever type of membership you want to push in January, and potential members get good deals.
For example, offer $250 worth of value for $200, that people can use toward cafe membership, or an access membership, or a la carte usage for things such as day passes or meeting room rental.
You can also try something like, "10 Day Passes for the price of 5", or "Unlimited Coworking: 3rd month free!" (All of these can be tracked automatically in Deskworks.)
---
Satellite Deskworks is clean, flexible, shared workspace software designed by space operators. Request a free demo.
---
4. Look for Free Local Advertising
Local business associations will often offer free advertising for holiday news and events. For example, in Santa Monica, Main Street Santa Monica, an organization with a publication, newsletter and flyer strategy, sends area businesses offers to promote holiday events and promotions for free.
Look for similar opportunities through your local organizations and associations.
5. Host a Holiday Party
Host a holiday party and invite your local businesses. The more people you have at your party, the better. It helps spread awareness about your space and it helps build your referral network.
6. Create Seasonal Content
Create original content around holiday and new year themes. You should always be creating content for your space and this time of year is no exception.
Seasonal content can include blog posts, videos, email campaigns, end-of-year recaps and news about the upcoming year. Include a call to action (CTA) to invite potential members into your space for a tour.
7. Decorate for the Holidays
Decorate your facility for the holidays. It shows that you're invested in your space and that you do the little extras for your members. It's also really appealing for tours around this time.
---
Ready to level-up your workspace in the new year? We can help you save time, make more money, and build your community. Request a free demo to see Satellite Deskworks in action.