12 New Deskworks Features to Streamline Your Coworking Operations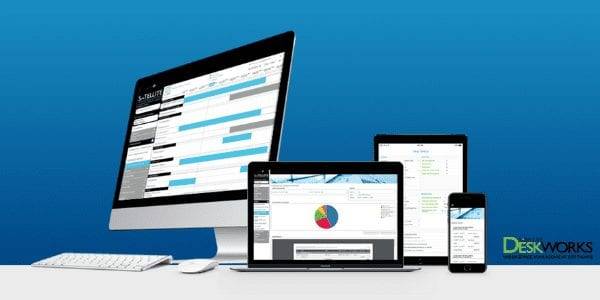 We've been busy here at Deskworks headquarters.
In the last few weeks, we've launched more than a dozen new features for our community of coworking space operators.
Among our favorites are advanced white label settings, a meeting room reservation tablet app, integration with coworking perks platform included.co, and a super-fast "Book it Now" reservation option for non-members.
Take a look at these new features:
1. White Label Settings
Deskworks has everything you need to power your coworking space, using your own brand styles, colors and photos. Our simple-to-use white label settings allow you to customize the look and feel of the platform, giving members a consistent experience across your space, website,community and backend operations.
2. Meeting Room Reservation Tablet App
The new Deskworks Meeting Room Reservation Tablet App makes meeting room booking, as well as seeing who is in a room, easy. Use any mobile device mounted outside a meeting room door to display the room reservations for the current day. Members can see what time the room is available and make a reservation directly from the tablet. Event titles are also displayed via the app, which is helpful for public events.
3. Check-in Report
Deskworks lets you see, at-a-glance, who is in your coworking space at any time. Our new Check-in Report shows exactly how much usage your space is getting each day, over any time period, from the current hour to the past year and beyond.
4. Reservation Utilization Report
The Deskworks robust reporting feature now includes a Reservation Utilization Report so you can collect data on how frequently meeting rooms and workspace rentals are being utilized. This data is crucial to making informed decisions about room allocation in your space, as well as any underperforming areas or products.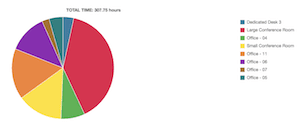 5. Income by Item Report
Deskworks users can now see an at-a-glance pie chart of sales on the revamped Income by Item Report. See exactly how various revenue streams in your workspace perform. Click through on the pie chart segments for even more granular insight into product performance.
6. Membership Product Link for Your Website
You can now add a "Buy It Now" link for any membership level directly to your website. Just attach the auto-created link from your "Products" page and new signups will be taken to a landing page with their membership, start date, price and description pre-loaded. They will just need to add their details and agree to your contract to complete a signup. `
7. Included.co Member Perks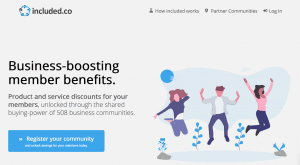 Included.co is a coworking perks platform that offers thousands of perks to members of coworking spaces, at no cost to workspace operators. Deskworks now offers one-click integration with included—and you get a share of the chosen perks without work on your part.
8. Book-it-now Non-member Reservation Link
Deskworks clients asked for a quick booking link that starts by viewing all the availability, so here it is. Now non-members (or members) of your workspace can click a link from your website, taking them directly to your availability calendar. They can hover over a space to get a flyout with a photo, price and description, and click in any time slot to reserve it. Increase your revenue by making it easy for people to make reservations in your space. (Bonus: This feature is great for mobile.)
9. Message Board Notifications
Members can now receive message board posts by email. This allows them to stay up on message board activity, while still being able to customize the frequency of alerts they receive. (Our research clearly showed that members engage more when they get posts by email.)
10. Greetly Integration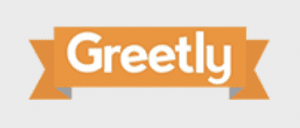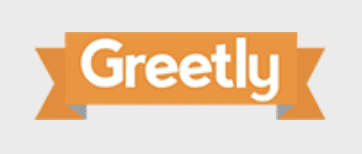 Greetly is an industry-leading platform that acts as a virtual front desk assistant. When you create a new member, they're instantly entered in Greetly; when you inactivate a member, they are instantly gone from Greetly. Greetly will call a member of your center when they have a guest, and they are creating more and more features that coworking spaces need. The integration between Greetly and Deskworks facilitates efficient coworking space operations by freeing up operators to focus on building a strong community. Bonus: Deskworks users get a great discount on Greetly.
11. Ezeep Integration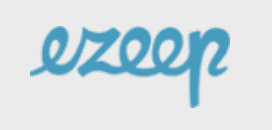 Ezeep is a cloud-managed printing platform that makes printing easy for your team and your members. With Ezeep, the entire printing process is in the cloud, so you no longer have to worry about drivers, operating systems and end devices. Users can simply print anytime, from anywhere. The Deskworks Ezeep integration makes connecting users to the platform a breeze. And with Deskworks, all your printing, copying, scanning and faxing charges process with an easy upload and a click.
See more Deskworks integrations.
12. Splash Page
Your splash page is a good way to alert members to news, events and updates. The Deskworks splash page is now customizable so you can share daily information easily with everyone who logs onto your network.
---
We're incredibly proud of our patented coworking software. We regularly add new features to better serve workspace owners, operators and community managers.
If you're not already powered by Deskworks, book a free demo to see how we can help you run your coworking space more easily and effectively.