Welcoming Teams Into Your Space Post-Covid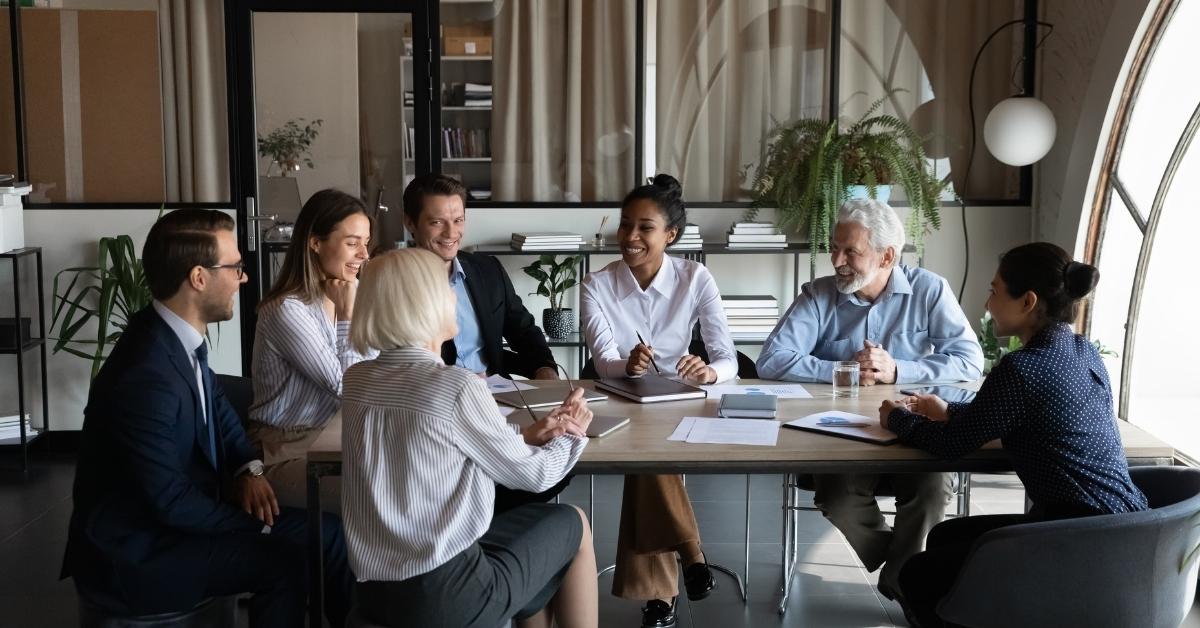 Are you seeing an influx of teams in your coworking space? They may need private offices, a team office, open space, dedicated desks, day offices or any combination of the above.
As we creep back to something resembling normalcy in our coworking spaces, you will likely be approached by corporate teams needing a home for their employees. The remote model has been proven, many companies are letting go of corporate offices, and people still need—arguably more than ever—a place to work outside of their homes.
Proving the Model
The initial impetus for starting up Satellite Workplaces stemmed from concerns about the negative social impacts of the wonderful tech tools that allowed people to work anywhere. Our fear was that, along with the positive impacts, if we didn't address the social negatives, we would just be putting people in isolated silos, working alone on their kitchen tables and at Starbucks. That was why we started Satellite Workplaces: to create professional, welcoming, social workplaces without the environmental and personal impacts of long commutes or isolation and lack of professionalism of working alone.
When we opened the first Satellite Workplace, we expected that our main customers would be companies wanting memberships for their employees, so that employees could avoid commutes and work closer to home.
That didn't happen originally, so we had to pivot. We began targeting sole proprietors, consultants, students, freelancers, startups and all different kinds of knowledge workers.
The remote model has more than proven itself. It's fascinating to see how the pandemic proved that people really can have productive employees working remotely.
Everything we envisioned for Satellite Workplaces, including remote workers and teams, works—we just had to wait 10 years.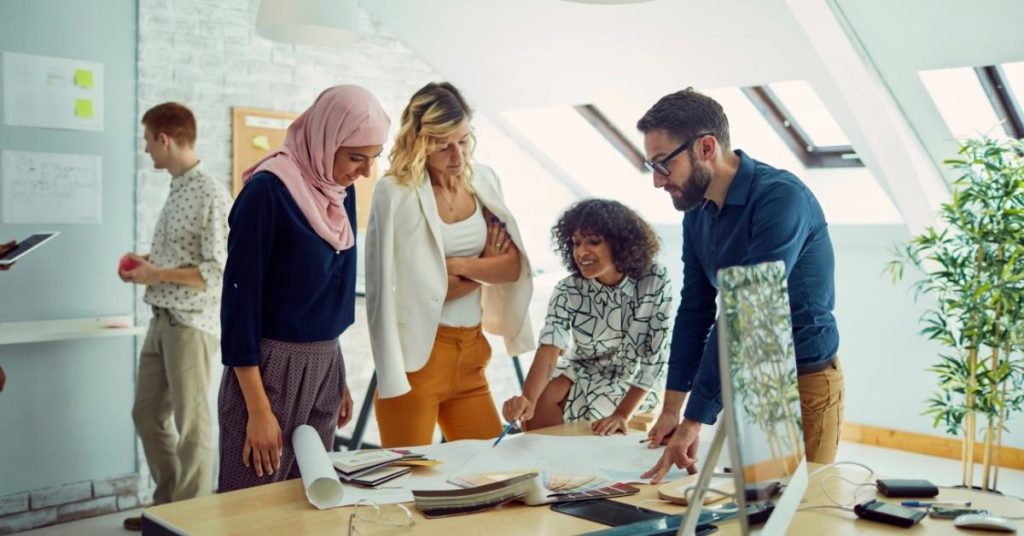 Embracing Teams
Coming out of the pandemic, these newly-remote teams can be a big chunk of revenue for you, if you can figure out how to manage their membership and community involvement carefully and properly.
Plus, these teams can potentially fill up your space, which is a relief after two very challenging years.
Team Challenges
The biggest challenge in working with teams is that you potentially have one company responsible for a large chunk of your income. That's not a good idea in a coworking model. No one company should have more than 10% of your space, because when they go, you're going to have to quickly make up that revenue.
Here are two strategies to minimize that risk:
Design your deal such that they will stagger their termination notice as they leave. So you lose part of that revenue one month and the remainder of it the next month.
Charge a security deposit (if you don't already). The team may not feel as connected to your space and community, and you may find the space left in poor shape.
Integrating Teams Into Your Community
Any team that comes into your space will already have a work community, so they are unlikely to be a significant part of your coworking community. If you have too big a team, it may alter or detract from the camaraderie of your space. So think about that when you decide what to offer them.
Team members may not consider themselves members of your coworking community. They may see themselves more as clients, and that is going to have an impact on how you run the space. Be prepared for that particular client attitude. For instance, if the coffee is out, they're less likely to make more themselves.
Hold lunchtime events. A pizza or potluck lunch will bring everyone together, as opposed to something after hours.
Working With Brokers
As soon as you have a team expressing interest in your space, ask them if they are working with a broker or are working directly with you. Some people and platforms will imply that you're working directly with them, then they'll bring in a broker, which cuts into—sometimes significantly—your revenue. Do your due diligence to understand the landscape of the deal ahead of time.
Understand precisely what extras they are requiring. This may involve bandwidth, phones, additional desks in an office, etc. Clarify costs up front.
If there is a broker involved, a typical commission is 10% of the first year and 5% for a second year. You should never pay more than that on a long-term agreement. Depending on what a broker has done, a smaller percentage may be appropriate. Remember, the broker is working for the client, not you. They are probably sending them to multiple spaces, so the sales effort is still on you.
If you end up in a month-to-month agreement, pay commissions on the same schedule as you receive revenue. Do not pay it in advance. It's too hard to get refunds.
Team Tech and Security
If it's a big enough team coming into your space, they may have IT needs, such as a VPN and/or dedicated bandwidth. Be sure you understand these needs and can accommodate whichever ones are reasonable for you. They will expect to pay for these.
Working with Aggregators
Especially now, it may be beneficial to sign up with a number of aggregators, such as LiquidSpace, Croissant or Deskpass. There are probably 50 or more of these companies, and it's a lot of work to enter your company information and available space on all of their websites. Try to assess which ones will be the most beneficial by looking up what other spaces in your area are listed. Prepare your information in a workbook, so that you can cut and paste your descriptions, photo links, prices, etc. into each of them, rather than having to create it new each time. Some aggregators are going to produce nothing for you, but some are going to produce a significant piece of business — important as we climb out of the last two years.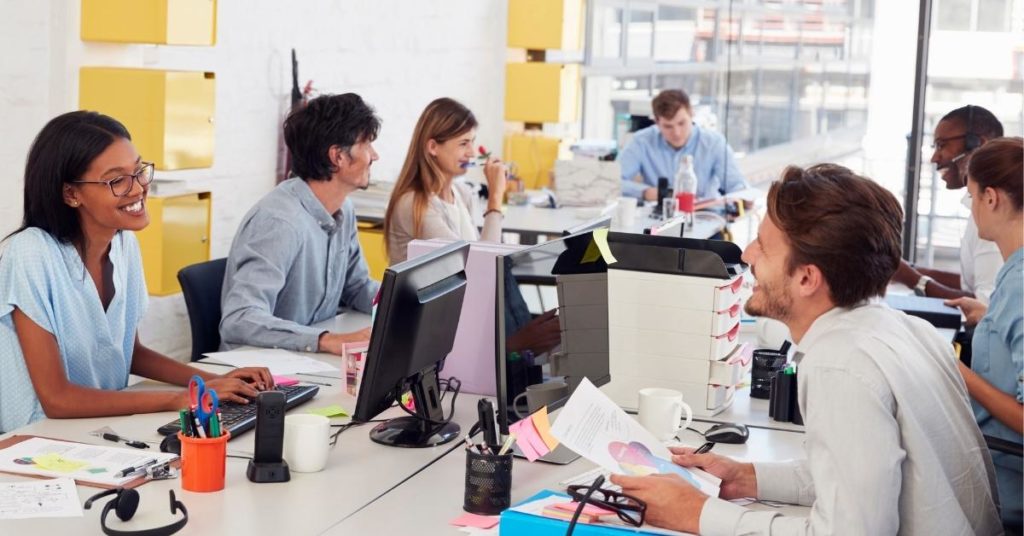 The Big Picture
Everyone should feel comfortable and connected in your space—whether they're a freelancer, remote worker, business owner or member of a corporate team. Remember that teams can add to your space, community and revenue. Take the time to bring them on in a way that works for you, them and your existing members.
---
Increase your revenue and meet the specialized needs of larger teams with Deskworks! Request a demo and we'll show you how!