When do you need coworking management software?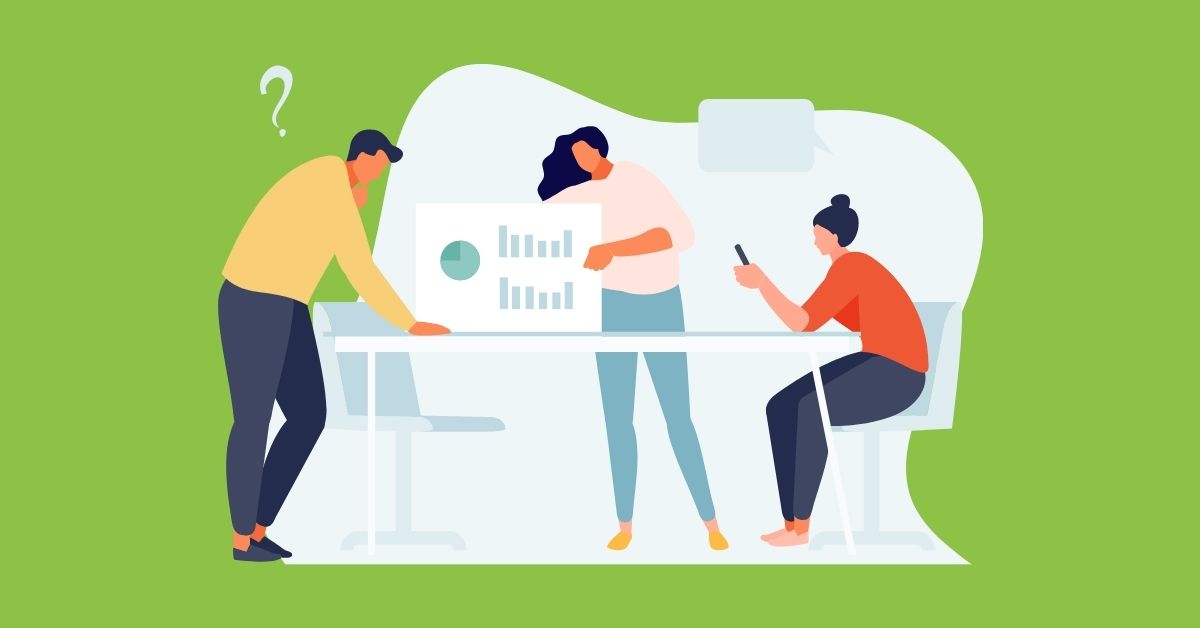 When do you need coworking management software?
The short answer is, before you open your doors.
In the early days of coworking, it was common for space operators to launch and run their spaces using a patchwork of different solutions and tools. It can be tempting to use the free version of this plus the free version of that just to get started. But it's not ideal and quickly becomes time consuming and frustrating to manage.
Coworking and the software that powers it has come a long way in the past couple years. If you attended GCUC last week, you heard from several industry experts talking about the latest tech powering workspaces today. You also heard a lot about the coworking space operator's role as a community builder.
Coworking management software, such as Deskworks, takes numerous operational and onboarding tasks off your plate so you can focus on what you do best and what fuels lasting memberships: creating a vibrant coworking community and experience.
If you're thinking about setting members up on a sales CRM or an accounting system, think again. These tools are great at what they do, but they're not built to manage a coworking business. They don't allow you to make reservations, communicate with and connect members, track space usage, setup and track custom membership plans, or track mail. For all of these, you'll need software designed to run a flexible workspace. And, you'll want to get your system set up before you're bogged down by daily operations and an active community.
As Satellite Workplaces and Deskworks Founder, Barbara Sprenger explains, "We're too far along for people to figure out all the components that unified coworking management software now covers. They should have it from the very beginning."
If you're on the fence about whether you need coworking software, and which one to choose, here are some insider tips from Sprenger, gleaned from over 13 years of running sustainable coworking spaces and workspace companies.
1. Your Coworking Software Should Grow with You
You may be starting small, but the coworking industry is growing quickly. Set yourself up for success by choosing coworking management software that seamlessly scales with you.
You should be able to easily add new products and offerings as demand shifts and needs change. Members should be able to join the space, reserve meeting rooms, buy day-passes and update their billing information on their own. Automating workspace operations where it makes sense to do so is key to running a sustainable space. Make sure you can add links to purchase products directly on your website to help people be as self-sufficient as possible.
2. Your Coworking Software Should Be Flexible
Your software should make it easy for you to add new membership tiers, add new products, adjust pricing and offerings, create on-the-fly plans, add new locations and more. And it should be painless to do so. You want the flexibility to create products that fit your market needs at any time.
3. Start Tracking Transactions Right Away
Even if you only have a few members right now, it's important to have a system and management software in place to track transactions, such as room reservations, mailbox plans, recurring billings, one-time charges, printing and plan usage.
"Otherwise," says Sprenger, "you're going to pile up a mess that you'll have to clean up later." She adds, "You probably got into coworking because you like people and want to engage with them. So don't burden yourself with a lot of administrative details that can be handled automatically."
4. Your Coworking Software Should Bill Automatically
Regardless of how small or large your coworking space is, you do not want to have to manually bill members each month. Without reliable coworking software, you'll have spreadsheets and floating dates to bill various members on various plans.
Deskworks lets you automatically prorate the membership plan cost at startup and termination, regardless of when someone joins, and automatically bill everyone on the first of the month—or not, if that's your choice.
5. Don't Be Blinded By Shiny Things
The true measure of your coworking software is its comprehensive functionality and simplicity. When looking for coworking software, don't be blinded by shiny things. Dig deeper into the true functionality of the software features. You need a system that will do the basics really well, including setting up and tracking different types of plans, creating recurring billings, and adding one-off items.
6. Find the Coworking Software that Works for You
As you research coworking software, know that you'll probably change your structure and operations as you grow. Find a software solution that can change with you. How easy is it to add new plans? How easy is it for your members to use? Can it grow as you grow? What's it going to be like when you have your second, third, fourth workspace? Look down the road now to make sure growth will be easy later.
Does the software integrate into your brand? What's the white-labeling like? You've put a lot of energy into building a space and brand. Make sure your software can work cohesively with what you've built.
7. Work with Humans
This is a growing, changing industry. Is your software provider open to your specific needs? What's their customer service like? Are you dealing with real people or do you feel like you bought software online and you may get a response to your email or you may not? Go with software providers that understand coworking, you, and your specific space.
8. Set Off On the Right Foot
To set off on the right foot, start using coworking software as soon as possible. The right software will help streamline your operations, drive membership, and make running a space as efficient and automated as possible, so you can focus on growing your community and your business.
Our team opened our first coworking space in 2009. When we couldn't find the right software to manage our space, we built our own. Today, we operate seven coworking spaces across California. We know what it takes to run a successful coworking space and we're constantly improving Deskworks to meet the changing needs of space operators everywhere. Request a demo today to learn how Deskworks can help you run a more automated and profitable coworking space.