You're the greenest of green solutions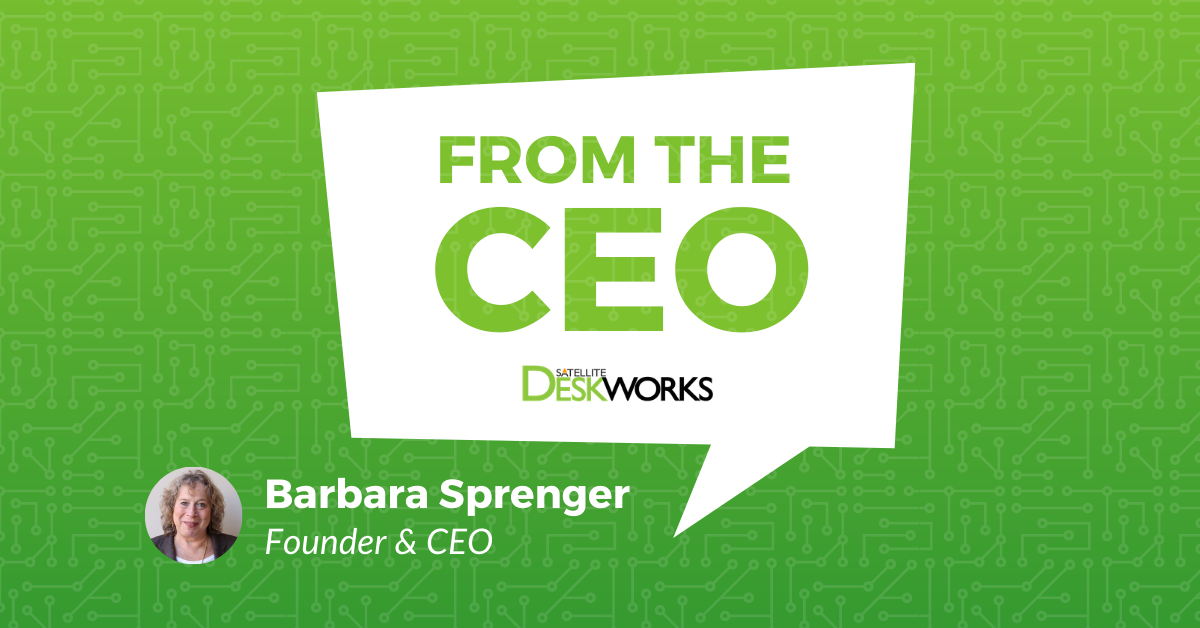 There are so many reasons why you probably wanted to start a coworking space. Or why you work in one.
At this time of year, I tend to think about things in a historical perspective, or at least in a historical snapshot.
We started talking about starting up The Satellite in 2008 and opened the doors on the first coworking space in 2009. (There are seven now.) We were concerned that the wonderful tech tools that allowed us to work anywhere were just as likely to isolate us as to bring us together. Using them wisely would take a societal shift that is only just emerging.
But the environmental impact was likely to be enormous.
Transportation accounts for 29% of all CO2 emissions and commutes account for 98% of an employee's work related carbon footprint. The average American commutes 32 miles/day, creating 3.2 tonnes of CO2 emissions per year. We calculated that for every 1% of California's FTE (full time equivalent) workforce that worked closer to home, one million metric tonnes of CO2 equivalents would be saved.
Our interest was in creating these smaller coworking spaces, closer to where people lived. Our vision was that these spaces would provide professional workspace in small towns, neighborhood cores, and suburban spaces, fostering walkable communities and vibrant town cores. Not only were we helping to mitigate the societal impacts of remote work by fostering community, we could simplify and support a major shift in reducing carbon footprints.
We actually developed a tool within our coworking software (not commercially available at the time) that calculated the emission savings. We knew where employees lived and where their corporate headquarters were. We could check them in automatically when they were working at The Satellite, so we could automatically calculate the CO2 savings. Employers could download a report of these savings for their annual reports and to meet any state environmental requirements.
Now, with companies planning to use coworking spaces more and more as part of their facility solutions, remember that you have one more arrow in your quiver: you are not just running a business or building a work community. You are playing a major part in ensuring a viable environment for our children.
So keep up the good work!
Here with you,
Barbara
---
Deskworks was designed by coworking space operators for coworking space operators. Our powerful automations help you run a more sustainable and profitable coworking space. Request a demo and we'll show you just how much our coworking software can do for you.