6 Ways to Use Google Places to Boost SEO: a Guide for Shared Workspace Operators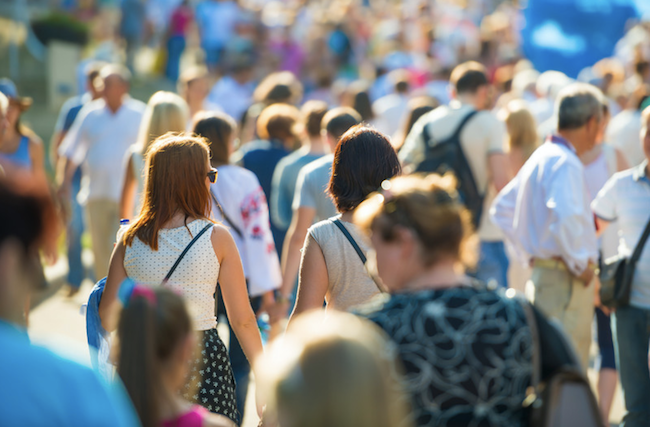 Google Places is a powerful tool to help shared workspace operators boost their search ranking on Google. A feature of Google My Business, Google Places provides an overview of your business, including your address, phone number, website, directions to your space, reviews, photos, customer questions and more.
Satellite Workspace manager Jessica Kearney shared six of her best tips for using Google Places to boost SEO and promote a coworking space, office rental facility, business center or shared workspace.
1. Get Your Shared Workspace Verified by Google
When you apply for a Google Places account, you're sent a postcard with code on it to make sure you're actually at that address. Once you get the postcard and put that code into Google Places, you're verified.
You can create a Google Places account without being verified, but you can't get reviews until you are. Reviews are one of the most powerful SEO-boosting features of Google Places so it's essential that you get verified. As Kearney says, "It's the only way you can really utilize your Google Places account."
Warning: Changing your address in Google Places will get you unverified and it can be a challenge to reverify. When Kearney made an address change, she was unverified. When she created a new Google Places account to reestablish her verification she lost customer reviews and YouTube videos attached to the original account.
2. Funnel Reviews to Google Places to Boost SEO
There are a number of platforms, including Yelp, that enable users to leave reviews. Encourage members and satisfied customers to leave reviews on Google Places. As one Google representative explained to Kearney, the best way to improve search rankings on Google is to have people leave reviews through Google Places.
"There are so many places people can leave you reviews, it's important to funnel your reviews into the most beneficial places," Kearney says. "That includes Yelp, but I've found that even more beneficial than Yelp is Google Places."
Kearney built websites for each Satellite Workspace location and tested different SEO strategies for each one. The most beneficial strategy, by far, was getting Google Places reviews because, as she puts it, "Google loves indexing its content."
"Now, when people say they're going to leave a review," says Kearney, "I ask them to leave their review on Google Places." She adds, "It's really easy to do."
3. Your Workspace Details Matters
The information you can put on your Google Places listing is limited to the basics, such as website, address, hours and business category. It's important that all the content you add is focused and that your categories are correct.
Google regularly updates the categories available, so it's important to keep up with them and choose the one that best applies to your location. As Kearney explains, "five years ago Google Places didn't offer a coworking category, but now they do."
4. Add Your Best Photos of Your Space
Your Google Places listing is more interesting and appealing to people if they can look around at the space. Photo curating is limited on Google Places and other people can post photos of your location, so it's important to include your best, most attractive photos of your space.
If someone posts an inappropriate image to your Google Places, you can report it. Google support advises that you "add a note saying that you are the business owner and give the reason that the photo should come down."
---
Deskworks is flexible workspace software designed by space operators to save time and money. Request a free demo.
---
5. Post Updates About Your Shared Workspace to Google Places
Google Places lets you add updates to your Google Places listing through your Google Business account. You can create custom posts on your phone, tablet or computer and post directly to Google Places. Your updates appear in your search listing and on Google Maps. Insights about your posts are available in your Google Business account, so you can see which updates are working.
6. Answer Questions About Your Space
Google Places offers a way for people to ask questions directly through your listing. Questions asked get sent to the Google email you used to set up Google Places, so be sure you're getting alerts from that account. Answer these questions quickly and professionally.
Bonus: Gotchas to Watch Out For
As noted above, be careful when making address changes to your Google Places. In the early days of Google Places, it was possible to get a representative on the phone. Now, there's no phone number listed and it can be difficult or impossible to get anything other than automated responses to requests for help. Choose wisely when setting up your account as changes can lead to problems with your listing, verification and ability to receive reviews.
Beware of virtual office members abusing their membership to get their Google Places listing. One problem Kearney and her team run into with virtual office members is they purchase a one month membership, get their Google Places postcard with verification code, then "disappear off the face of the earth." In these instances, she advises flagging as "closed" the Google Places account that's attached to your address.
An Essential Tool for Shared Workspace Operators
Google Places has become an essential tool for coworking space operators, and a powerful way to boost the SEO of your shared workspace. If you haven't already created a listing, put it on your to-do list. It's a great way to spotlight your space.
---
Deskworks is flexible workspace software designed by space operators to save time and money. Request a free demo.