The 9 Key Metrics for Coworking Spaces to Report to Investors and Stakeholders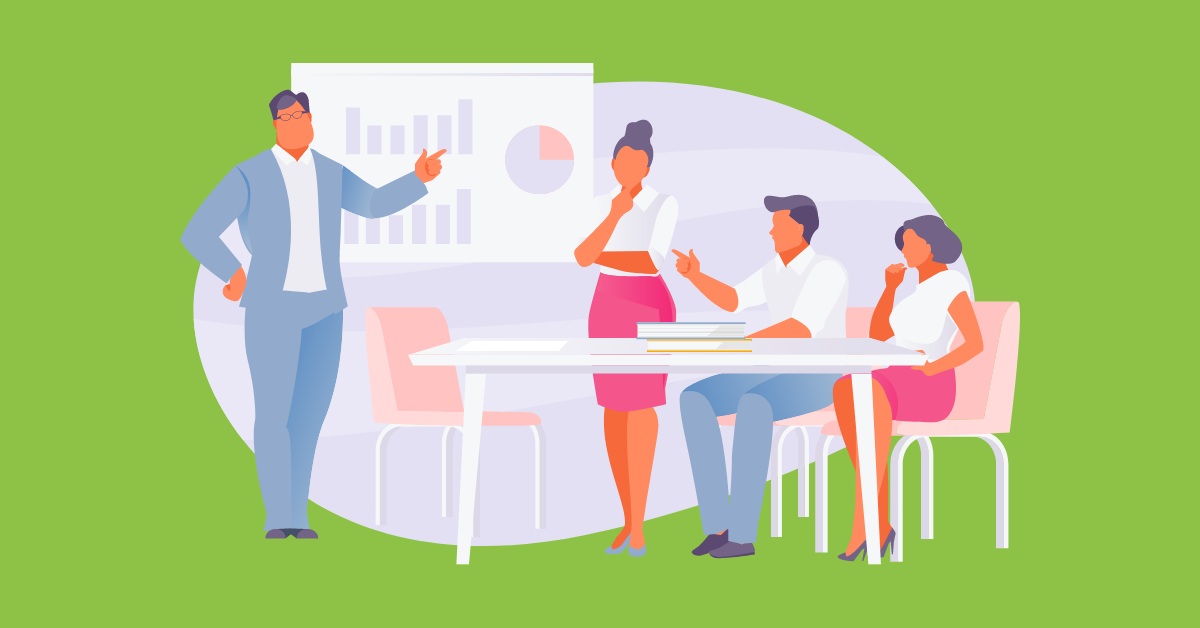 As coworking spaces become more mainstream, operators need more and more analysis to be able to report to stakeholders and to truly understand where the business is now and where it is going.
These 9 Key Metrics are what your advisers need in order to evaluate the business and to help you. You should be able to quickly provide them in a Monthly Report to Stakeholders.
1. Gross Revenue
At the most basic level, is income growing? You should be able to show a graphic chart of your gross revenue over any time frame. Typically, you'll show this for the current year broken out by month and for the last few years. It probably doesn't look great through the pandemic, but you can certainly explain this. As we move through 2022, you'll certainly see an improvement!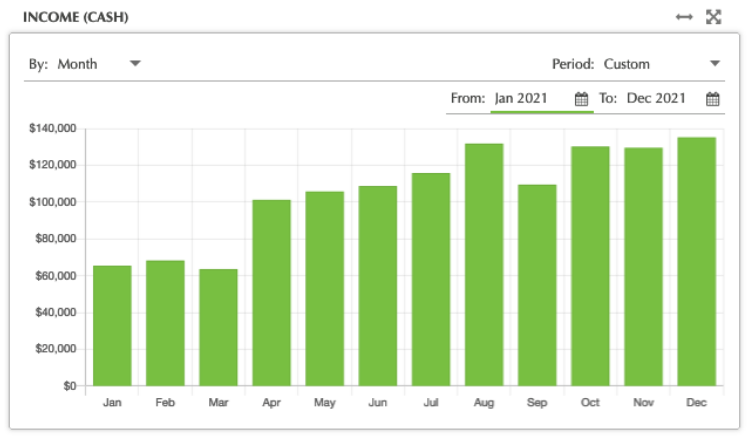 2. Accounts Receivable
Your accounts receivable – the amount of money owed to you that is currently unpaid – should be kept as low as possible. We think this should be displayed to you on your management platform's main dashboard so you're always focused on reducing AR. You'll also want it in your Monthly Report to Stakeholders. You'll probably find it to be fairly constant in the flexspace industry.
3. Occupancy
Occupancy is a difficult figure to track in flexspace. If your business is primarily in dedicated space – private offices, dedicated desks – it's easy. Your coworking software should give you real-time information of what's vacant and what's occupied, and you should see a value in money and percentage of space for both vacancy and occupancy. You should be able to see the occupancy by month, too.
But what if you have Open Coworking space? And virtual office plans? And lots of reservations for conference rooms or podcast booths or day offices? How do you figure occupancy for these? Can't you always add one more mailbox?
Actually, your hot desks are different from your reservable spaces. With hot desks, the calculation is based on how many times you believe you can sell each seat on a monthly plan. Do your average members come in 10 days/month? If you figure 22 working days/month, you could sell each seat twice. If you have 20 hot desks, or coworking spaces, you could have 40 full-time open coworking memberships for 100% occupancy.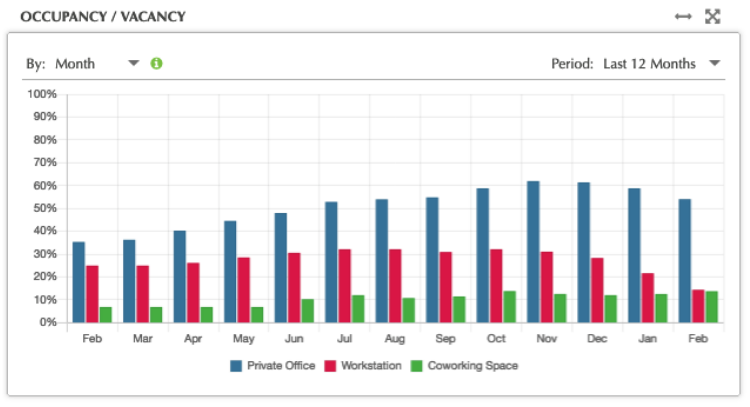 4. Utilization of Reservable Space
How much are your conference rooms and other reservable spaces used? Be sure you don't set up a "garbage in – garbage out" scenario. What is a reasonable expectation of the number of hours/month that space can be utilized? You might be open 24-7, but you are unlikely to have reservations at 10 pm. Or 4 am. Would you consider your conference rooms utilized 100% if they were taken 9 – 5, Monday – Friday? Then consider 100% utilization as 160 or 175 hours/month. You should be able to quickly see a report based on the calculation of: number of hours that each space is reserved as a percentage of your 160 hours, along with a graphic representation of which of your spaces are reserved the most.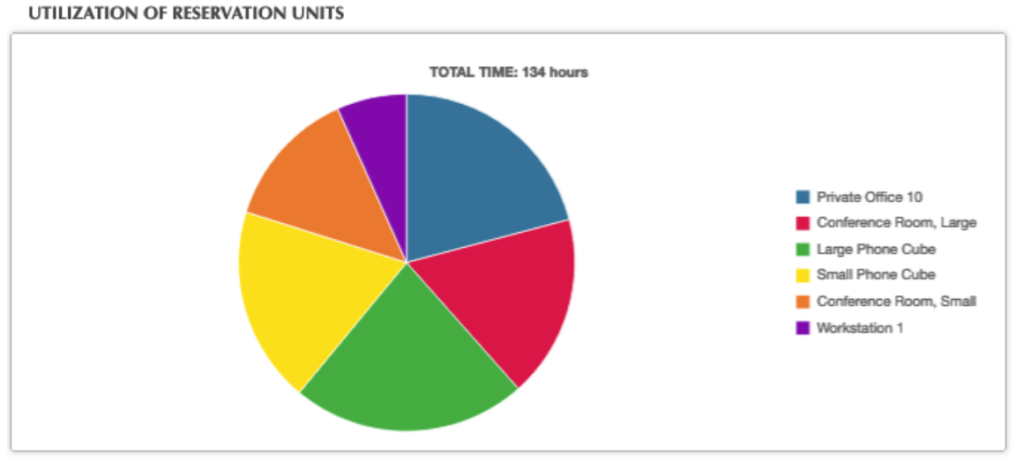 5. Membership Mix
Some flexible workspace companies swear by offering just flex offices. And some think the most profitable product is hot desking. And some (I'm included here) think it's important to have a broad mix of offerings so that flexible really means flexible, and once you've got someone through the door, you can truly provide what they need. But look at what the data say! You should report monthly to your stakeholders (and yourself) on what types of recurring memberships are actually selling. Where does most of your revenue come from? What provides the best revenue per square foot? Have your virtual office plans (mailboxes!) given you enough over the top to create a nice profit?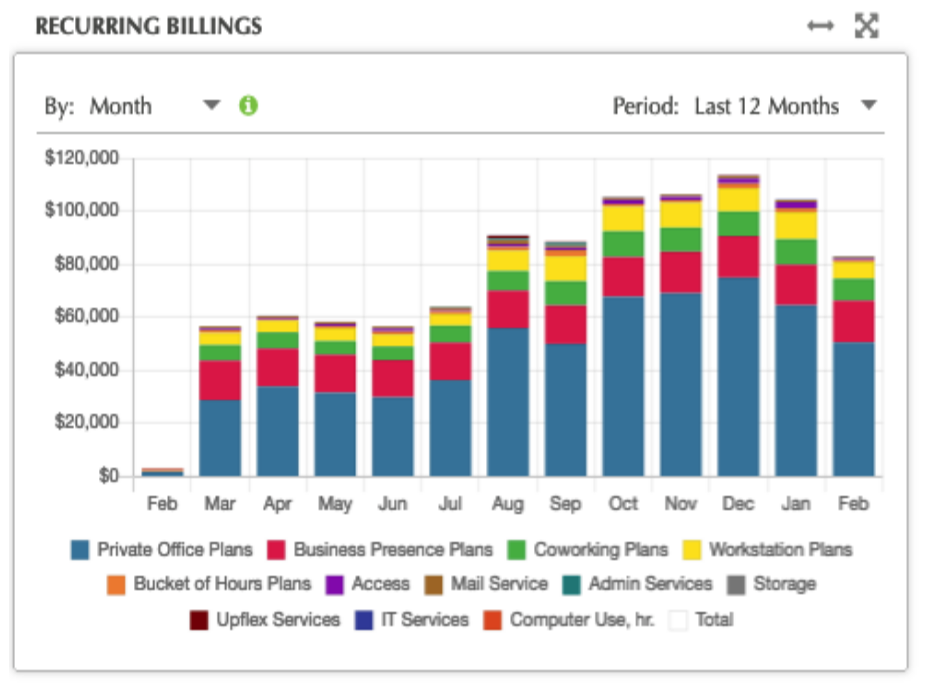 6. Sales by Product Mix
Your revenue, of course, comes from more than just memberships and recurring billings. How does everything else fit in? Reservations, printing, and other sources are important, too. Be sure you have a clear report of every revenue source in a Sales by Product report. (Reservations may have been reduced over the last two years, but look at how they are picking up!
7. Profit and Loss Report
No reporting to stakeholders is complete without an analysis of your expenses and net profit. Typically, expenses are fairly stable in coworking and flex space. Your biggest expense is likely to be rent and lease expense. Unless you are running a center yourself, labor will follow. But the smaller items can easily get away from you, so be sure you're looking at these regularly.
8. Balance Sheet
You may not look at your balance sheet every month, but it's an important component of your reporting. What were your investments to start up the workspace? Are you reducing loans and leases?
9. Cash Flow Report
Your P&L may look good, but do you have the cash to keep going? Any of the major accounting platforms – QuickBooks, Xero, etc. – will show you a Cash Flow Report that itemizes where your cash is going. Review this regularly. Your stakeholders will definitely want to!
And finally, be proud of yourself as you see the bottom line growing.
With Deskworks, we show you all of the KPIs (Key Performance Indicators) that you need to track on one screen. It's quick and easy to pull these into a report for investors, along with your P&L and Balance Sheet. All of these pieces should make your life easier. That's what we believe our job is! Book a demo today and we'll show you just how powerful Deskworks reports are.