Embracing Hybrid Work in Your Coworking Space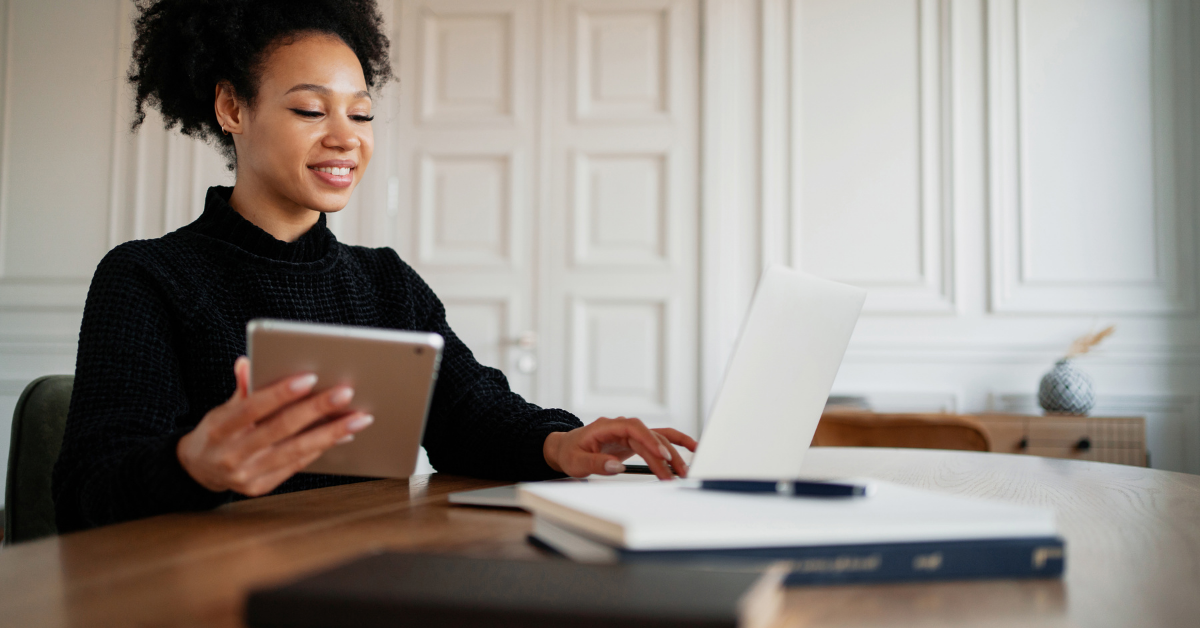 When we launched Satellite Workplaces in 2009, we had never heard the term coworking. We simply noticed that people were working at coffee shops or their kitchen table and saw the need for professional space. So, we went to work creating shared workspaces that provided the professional amenities remote and hybrid workers need, closer to where these workers live.
Rather than launching in cities, we instead focused on the suburbs and small towns. This model of smaller spaces closer to home allows parents to avoid unnecessary commutes, to work closer to where their kids and family are, and to avoid public places and crowded public transportation. Not only that, keeping workers closer to home also supports local retail, as a knowledge worker staying in town each day supports about 15 sq ft of retail space.
"This new workforce has access to amazing new technology and tools, but they were serving to put people into silos instead of being used to build stronger, better communities," says Deskworks CEO, Barbara Sprenger. "We looked around and thought, 'Wait a minute, there are societal reasons to do this better.'"
As a coworking space operator, there is a huge opportunity in providing flexible space for people settling into remote and hybrid roles permanently. Are you doing everything you can to embrace hybrid work in your space?
Operational Efficiencies
The challenge of running small spaces in smaller towns, however, is one of workspace automation and operational efficiency.
"We knew we needed to be hyper-efficient to do this," says Sprenger, explaining that to successfully operate in local communities, you need the following:
Offerings that work for a broad percentage of your community, including tech workers, therapists, startups, freelancers and independent contractors. You can't target just one type of worker because there aren't enough in close proximity if you're not in a big city.
A range of plans, including full time, part time and pay as you go
Diverse space offerings, including offices, work stations, dedicated desks and open coworking
24/7 access
Automated space access
Automated member and plan tracking
The ability to run a space with one person
Different zones in your space to allow for varying volume, engagement and seating
A Vision Proving True
Sprenger was ahead of her time in seeing the potential for small coworking spaces. Back in 2008, she thought the bulk of the Satellite members would be larger companies supporting their workers.
That didn't turn out to be true.
"We started during a recession," she says. "Labor was cheap and employers didn't have to offer these benefits. And they were also afraid of not having that butt in a seat in corporate headquarters."
Sprenger pivoted and found she had a strong market of independent professionals who needed a place to work.
Now, we're seeing a major evolution in the way people work, and Sprenger's vision for remote workers is proving true.
"Today, everything we thought would happen is happening," she says. "Employers now know how to manage by objectives rather than hours worked."
Because of this widespread adoption of remote work, the future for Satellite Workspaces—and coworking as a whole—is bright.
"As we begin to move out of Covid, which we will do, our markets are going to grow," says Sprenger. "And we're not going to just be working with individuals, we're going to be working with companies who don't need their employees at headquarters and want to claim their corporate responsibility in reducing CO2 emissions through reduced commutes."
Embracing Hybrid
So how can coworking spaces attract companies and employees to their space? Sprenger advises the following:
Offer Flexible Payment Methods
You've got to be able to work with larger companies' accounting structures. These can be cumbersome. They may or may not be willing to pay you directly through an automated charge by credit card or ACH. You have two options in this situation: 1. The member puts it on an expense report and is reimbursed. 2. The company pays you directly through their accounting system, whether you invoice them and wait for payment by check or you enter your invoices into their bulk system. Make sure you can work with any of these methods.
Understand and Accommodate the Type of Plans Companies Want
"If you have spaces in a region, and a corporate employer needs to be able to support their people working throughout the region, you can make a deal with them," says Sprenger. "Say they have 50 people using your space, but they'll only be there one or two days a week. They may want a plan, but more likely, they'll want to have people share a plan. Or they may want to have a few people rotate into an office."
Your workspace management software should be able to handle this. It should track who is in the space and when, and display that in a usage report.
Deskworks, the workspace management software Sprenger created for her spaces and which now powers 200 coworking spaces around the world, handles this tracking via a patented network check-in feature. It automatically checks people in, tracks usage, compares it against their plan, and bills accordingly.
As large companies allow more remote and hybrid work, their people might need to go into corporate headquarters one or two days a week. They may want to work from home one or two days a week. So, you'll need to offer plans that give them flexible access to your space on those other days.
And you need to be able to track this usage, down to the hour, if your plans include hourly usage.
"If you can't track who is coming in and when, you'll have revenue leakage," says Sprenger.
Security
You'll need to assure companies that you have the necessary security for their employees to safely work out of your space. They may want you to provide a VPN for their people, or they will provide a VPN accessed through your network. They'll also need physical security, including automated entry to the space and potentially their private offices.
The New Normal
Working remotely, closer to home in smaller workspaces (and avoiding crowded public transport and elevators), is increasingly looking like the new normal for many workers and companies.
Make sure your space is positioned as the solution for this wave of workers in your town.
Deskworks can help you eliminate revenue leakage, serve new markets, and automate your workspace. Contact us to schedule a free demo.