How to Scale Your Coworking Space: Insights from an Industry Pro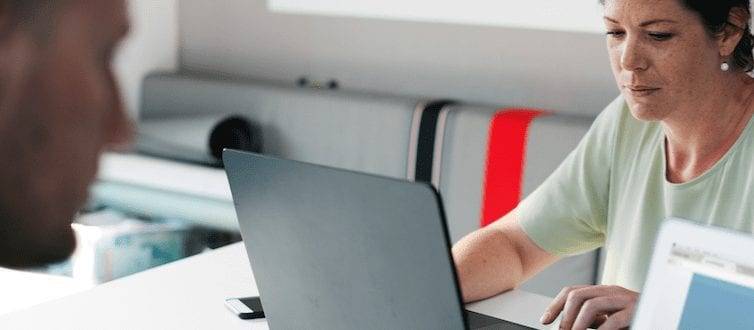 Coworking is growing at a staggering rate, with the number of new spaces exceeding expectation every year. As a space operator, you may be considering opening another space, expanding your existing space, increasing your offerings, or otherwise scaling your coworking space.
Barbara Sprenger, CEO of Satellite Workspaces and Deskworks coworking software, knows what it takes to successfully scale a coworking space. Sprenger started with one shared workspace in Felton, California, and has grown Satellite to seven locations around the state.
Sprenger shared her insights into successfully scaling a coworking space, including automating as much as possible, putting clear guidelines in place, and working to ensure the space fits the local community. Here are the key points:
What Type of Coworking Space Scales Well?
Any type of coworking space can scale—if you get the mix of offerings right.
If you have just open space, you may not make it in a smaller community, because there aren't enough people who can use just open space. You may not be able to scale just private offices because you're leaving out all those people who could use the open space.
As Sprenger explains, "What you have is a location, so you have to have all the different types of offerings that people who can use that location might need."
Why Should You Scale Your Coworking Space?
The shared workspace business has high fixed costs and low variable costs. Fixed costs include rent and IT for your coworking space. Whether you have a 3,000 square foot space or a 10,000 square foot space, you'll need certain things, such as a reception area, restrooms, a kitchen, a lobby, phone booths, meeting rooms, and a community manager.
"Anything over your fixed costs, a large percentage of it flows to the bottom line," says Sprenger. "That's why you want to scale. In a bigger space, you're spreading those fixed costs over more revenue generating things."
When Should You Scale?
If you're turning potential members away, it may be time to scale. If you have no dedicated spaces available, it may be time to scale. If you have people asking about other locations, it may be time to scale. If your existing open space is consistently full, it may be time to scale.
Work Out the Kinks in Your First Space
If you're still working on automation, profitability, membership offerings, which coworking software to use, or how to offer 24/7 access to your coworking space, you may not be ready to scale.
You'll also need to know the size of your workstations so you can see exactly how to design and furnish a new space or an expanded space. Before Sprenger and the Satellite team expanded from the initial space, they had the coworking IT basics down, they had best practices around wifi versus hardwired connections, they had membership plan structures nailed, and they knew which ergonomic desks and chairs work best at different plan levels.
"Know your basic modules for workspace," says Sprenger. "For us, it's a basic desk, which is 2×4; then it's a dedicated desk, which is 2×5; a workstation, which is 6×6; and office, which is 8×10; and a double office, which is 10×12. These are larger than some experts will tell you, but we find these modules work."
If you're opening a second coworking space, you already know—or should know—how to run a coworking space. Simplify your operations so you don't unnecessarily spend time on them. Put your hiring processes in-place and document them so when you have to make changes you can do it quickly and efficiently.
Meet the Unique Needs of the Community
The plan for the Satellite from the start was to have highly replicable spaces that could be put in new communities. Sprenger envisioned suburban coworking with relatively smaller spaces in local neighborhoods. The spaces would be in iconic buildings and fit the environment and community they were in. As such, some Satellite locations have more dedicated desks, some have more open coworking, and some offer more event space.
"We got most of it right in Felton," Sprenger says. "We didn't have dedicated desks at first and that turned out to be an important next tier."
The Satellite team believed, from the beginning, that they needed a local person in each town to help them open a space that reflected the needs, preferences, community and culture of each location.
"If you're not doing that," Sprenger says, "you're just a service provider. This is not something that should be McDonald's. You need a partner who knows the community."
Automate as Much as Possible
There are a variety of ways to automate your coworking space and make your members as self-sufficient as possible, including having new members register themselves, enabling them to reserve meeting rooms, giving members access to their statements, and letting them update their information and payment method.
Automation can also give space operators the ability to do things remotely, such as unlock doors and see who's in the space at any time.
"You can know what's going on in the space without being there," says Sprenger. "For example, a non-member had reserved a conference room from 8 a.m. to 6:30 p.m., which we normally wouldn't do but we made an exception. There was a bunch of traffic and the community manager couldn't get there, but we could unlock the doors and let them in remotely." She adds, "Otherwise, we would have had a very unhappy person."
Increase Your Offerings
One way to scale is to increase the offerings you provide in your space. You can do this by providing virtual offices, offering a variety of membership tiers and giving members the option to purchase increased bandwidth, digital file storage, edge computing and other IT offerings in your coworking space.
---
Deskworks is flexible workspace software designed by space operators to save time and money. Request a free demo.
---
Look for Red Flags Before You Scale
Here are some red flags that you're not ready to scale:
You're losing members because they're annoyed with bad bandwidth
Your network is spotty and dropping
Your community manager can't take a few days off without causing a shakeup
You can't see how you're going to be profitable
"Don't ever plan that you'll be more than 80 percent full," says Sprenger. "We work everything based on 80 percent capacity. We will beat that, but we do all our pro formas based on 80 percent."
Sprenger stresses the importance of taking an honest look at your books and pro formas to make sure your plan is solid.
"Be sure you understand how your accounting works," she says, "so you really know what you're doing and not kidding yourself."
Focus on Community
In order to scale well in coworking, you have to have a strong community component. This means understanding who your members are, what they're working on and struggling with, providing ways for them to connect with each other, and cultivating a spirit of mutual support and generosity.
You also need to be part of your extended local community, which you can do with event programming, partnerships, sponsorships, community days and open houses.
Get the Right Coworking Space Software
In order to efficiently run your coworking space and scale to a larger space or multiple locations, you need coworking software that manages the backend cleanly and effectively.
"The people who are great at running shared workspaces may not be the best at dealing with numbers and details," says Sprenger. "Let the program do it for you. Deskworks gives you a framework that just simplifies the whole thing of running your space. It deals with the backend so you can deal with the people."
Be Prepared for Challenges
Perhaps the biggest challenge in scaling is that you have limited hours in the day.
"If this is your business," says Sprenger, "you're going to be the one who is going to be picking up pieces until you're big enough to have an additional layer of management."
To help lighten your load, Sprenger suggests having clear, concise manuals and processes so you can train people easily and replicate your processes.
"You have to codify processes so people can make decisions without your involvement," she explains.
Create a Marketing System
Before you roll out a new space, have a marketing system and strategy in-place. Know the questions you need to have answered ahead of time, such as where the Chamber of Commerce is, what the main papers and blogs for the neighborhood are, and the popular websites people in the community go to for news and announcements. This will allow you to quickly and efficiently get messages out to the community by leveraging existing community resources.
You'll also need to have a clear search engine optimization (SEO) strategy to help people find your space online. Invest in an SEO optimized website and create targeted, keyword-focused content.
Get the Price Right
Do your research about existing spaces in an area before you scale. Be sure you've looked at all the competition know where you need to price in order to be competitive.
Hire a Manager of Managers
One owner can manage four to five spaces in an area, explains Sprenger. Beyond that, you need someone who manages the community managers—something like a district manager. "All in all," Sprenger says, "it's possible to have more fun and make your life easier once you scale, if you get it right."
---
Deskworks is flexible workspace software designed by space operators to save time and money. Request a free demo.