Video: Deskworks Overview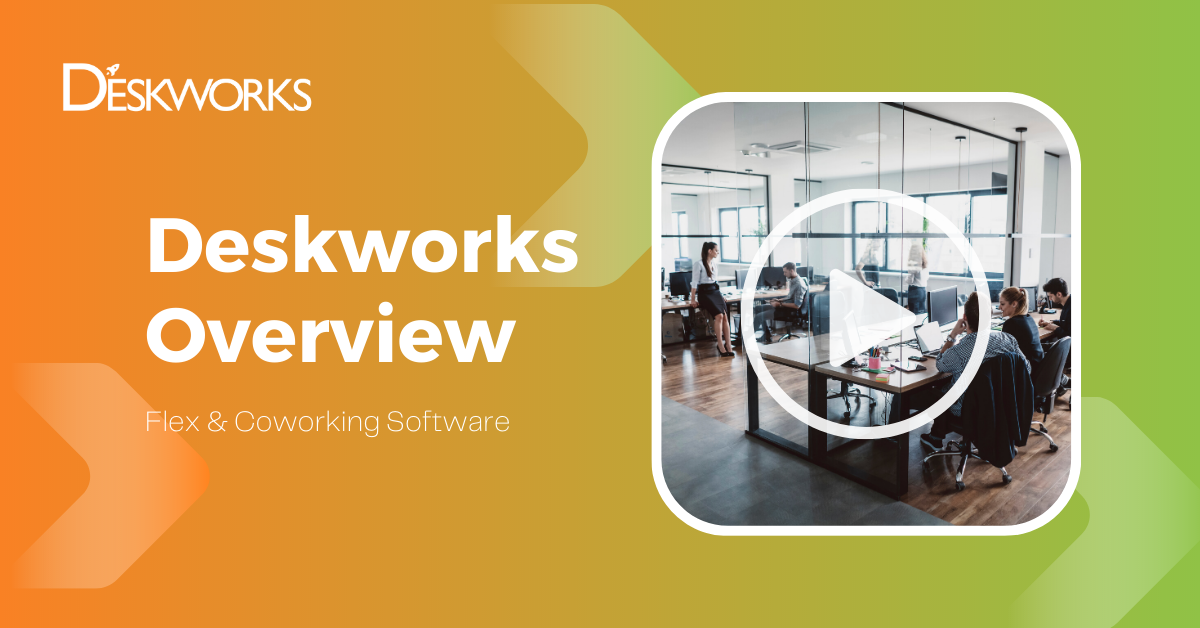 Deskworks is a cloud-based software solution designed to help manage corporate, flex, and coworking spaces. In this video overview, we'll take you through the key features of Deskworks, including automated billing, member management, and meeting room bookings. See how Deskworks can help you streamline your operations and improve user experience!
This is Deskworks, the simple, comprehensive, flexible solution for running one or many coworking or flex office spaces.
Check out the actionable dashboard for your managers; what's happening now, reservations today… tomorrow, who's in the space, income, and A/R this month, even credit cards expiring – all in a simple one view.
With our patented intelligent network check-in, a member's entry and exit are tracked against their plan automatically… giving you seamless processing from usage to billing to payment.
The member portal, on desktop or on mobile app, lets members be self-sufficient… making reservations, adding payment methods, updating their team, or using the message board. Non-members can self-service day passes, reservations, and register for membership!
Deskworks has automated day-to-day coworking processes. Billing and payments, even one-off charges, are simple, straightforward, and automated.
Deskworks has a customizable KPI dashboard. See, at a glance, the health of your business. All the reports you want, accurate in real time.
Plus, special features like showing meeting room reservations, right next to the room! Configuring the interactive floorplan – updated in real-time! And automated weblinks for buy-it-now buttons on your website.
Deskworks has all the integrations you need; Kisi, Ezeep, Quickbooks, all the aggregators, and more coming every day.
And with our simple white label settings, easily make Deskworks look like an extension of your website.
Whatever kind of shared workspace you're creating, Deskworks can help you make it simple to manage. Get a demo or let us build you a test site! Go to mydeskworks.com to request. And thanks for letting us introduce you to the best software available for
managing coworking spaces.