Easy Steps to Open Your Coworking Space Post-COVID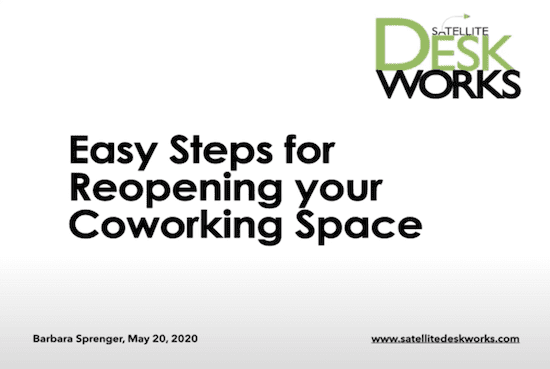 As coworking spaces reopen after COVID-19, there are cleaning and safety protocols that must be in-place.
The goal is to keep your workspace members and community safe.
Barbara Sprenger is founder and CEO of Satellite Deskworks workspace management software. She's also a veteran coworking space operator who runs Satellite Workplaces, a workspace brand with seven locations in California.
In the following video, she shares easy steps for reopening a coworking space after the Coronavirus lockdown.
Request a free demo to see how Satellite Deskworks coworking software can help you re-open safely.