News & Resources
Insights and inspiration for coworking space operators

When Robbin Orbison moved from New York to Cape Cod, Massachusetts, she knew she wanted to start a business of some type, but she wasn't sure what.

Running a shared workspace is no small task. There are countless questions to be answered, problems to be solved and decisions to be made.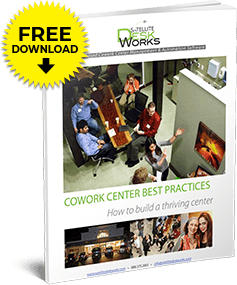 DOWNLOAD NOW:
Coworking Center Best Practices
Shared workspaces are increasing more than 50% per year. Make sure your space is one of the successful ones!
Let us show you how easy it is to use Deskworks.