Deskworks is Headed to D.C. and London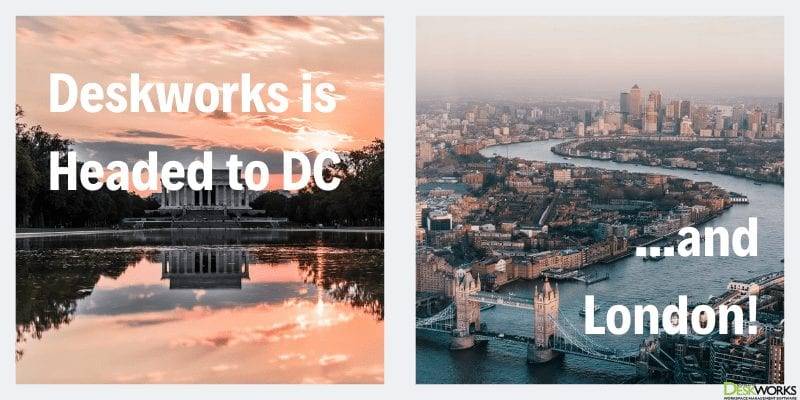 In September, the Deskworks team is packing our bags and heading to Washington, D.C. then on to London, England.
As sponsors of the GWA Conference and GCUC UK, we'll be on both sides of the Atlantic, demoing our coworking software and talking about workplace automation, giving members 24/7 access to your space, creating a sustainable workspace brand and more.
We're looking forward to connecting with longtime friends and industry veterans, as well as coworking newcomers.
At both workspace conferences we'll demo the new features of our coworking software, as well as our one-click, real-time reporting, flexible and unlimited product creation, and super-fast and customizable reservation system.
If you're going to GWA or GCUC UK, be sure to come by and say hi. We'd love to show you what we've been up to.
---
We regularly add new features to our patented coworking software to better serve workspace owners, operators and community managers. If you're not already powered by Deskworks, book a free demo to see how we can help you run your coworking space more easily and effectively.